Quarter Two has been a busy month across the Scottish rental sector and Glenham Property bring you the top key takeaways to keep you up to date with the Edinburgh rental and investment market.
Rental Income & Time to Let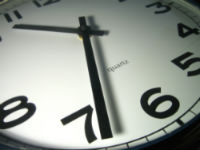 Average rental income across Scotland is up 5.4% on last years figures, reaching an average of £762 per month. Both Edinburgh and Glasgow continue to see strong growth in rent levels, with only Aberdeen dipping slightly, which could be due to the decrease in jobs in the oil and gas industry.
Within Edinburgh Two-Bed Properties have seen monthly rental increases of 8.8% from £781 to £850 yoy, while Three-Bed Properties have increased rental value by 7.2% from £1,126 to £1,207 per month.
Average time to let for a two bed property in Edinburgh has decreased from 25 to 22 days yoy and three beds have increased from 29 to 37 days yoy.
source Citylets
Buy To Lets
The value of Buy To Let mortgages has reached a record high and now comprises of 15% of all mortgage lending in Scotland. This is compared to 5% of mortgage lending in 2005. The average yield on Buy To Let's currently stands at 5.8%.
source Mortgages for Business and CML
UK Budget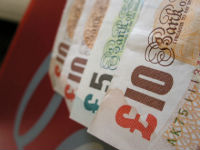 The UK summer budget is likely to have an impact on the Scottish rental market – budget changes that were introduced include no longer being able to claim tax relief worth 40% – 45% of the interest payments on Buy To Let mortgages, this will be capped at 20%. Wear and tear allowance is also changing which will lead to increased costs for landlords. Insurance Premium Tax is also set to rise from 6% to 9.5% as of November 2015.
Removing these incentives could reduce the number investors coming into the private rental sector and put an increased strain on the selection of homes to let on the market. In turn this could increase competition in and force rent rises higher.
However the changes are being phased in over a longer period of time, which will allow landlords to consider their current portfolio and future investments carefully. But with rents at record levels and the lowest mortgage and interest rates on record the sector still remains a an attractive investment opportunity.
If you would like to find out more about how Glenham Property can help you with your property investment needs, visit our investment section and get in touch today on 0131 557 5101