Here at Glenham Property we know that one size does not fit all, which is why we take time to find out about what you need from a property agency and we will then create a perfectly tailored solution to match your needs.
In a recent survey carried out by Letmc 14 different types of landlords were identified (see results below) which is why we make sure that we completely understand your circumstances before recommending a particular service to you.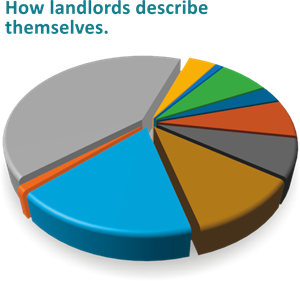 The Results of the Survey 
I am a first-time landlord (17%)
I am a live-in landlord (1%)
I am a landlord because I want to invest in property (41%)
I became a landlord reluctantly (4%)
I am a landlord because I have an elderly parent in care (1%)
I am a landlord because I inherited a property (7%)
I moved in with a partner and needed to rent out my old property (3%)
I moved out of the area altogether so put my house up for rent (7%)
I am a landlord because selling the house did not seem viable (7%)
I am a Do-It-Yourself/builder landlord who refurbishes properties then rents them out (11%)
If you would like to learn more about Glenham Property Management services please visit the property management section of the website.