Glenham Property would like to make landlords aware that there has been a recent update to the Housing (Scotland) Act 2014 amending the Repairing Standard to make landlords legally responsible for fitting carbon monoxide (CO) detectors in their properties.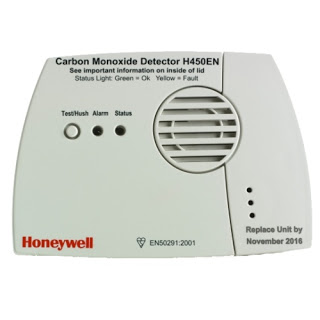 This new legislation will come into force on 1st December 2015.
From this date going forward landlords must have a long-life battery or mains carbon monoxide detector (which complies with British Standard and European directives) in any space that contains a carbon based fuel appliance (excluding cooking appliances) – i.e. gas boiler, wood burning stove, coal fire. In addition to this there should also be one in any bedroom or living room which is bypassed by the flue.
There will also be new rules on the positioning of the detector which should be within one to three meters from the appliance, 30cm from any walls and 15cm below ceilings.
If your property is managed by Glenham Property then we can arrange for complaint detectors to be installed in your property on your behalf. We will remind all our landlords in plenty of time to ensure that you are compliant with the new legislation.
Full details can be read here
Many thanks the Glenham Team