We are currently running in the ESTAS 2015 (The Estate Agency and Letting Agency Awards) with the awards evening coming up very soon.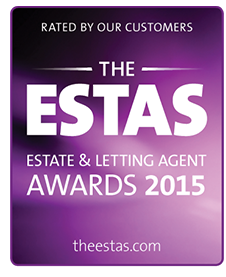 It is always great to receive feedback on our property management products and we wanted to share with you some of the feedback we have received from our customers via the ESTAS so far.
Glenham are absolutely marvelous. My previous agent (quite well known) cost me a lot with poor service & some bad tenants
Glenham consistently provide an informed – and very professional approach
I wouldn't hesitate to recommend Glenham Property – the team are really helpful and couldn't offer a better service
Terrific service from the get-go, translating into a speedy and well-matched let. Any issues have been dealt with smoothly and efficiently
I would recommend Glenham to everyone. They make things easy, simple and transparent. This is why my flat rented out so quickly and still is!
I had been with another factor for 22 years before moving to Glenham's and it is like chalk and cheese. Glenham's are pure, dead, brilliant
Should you be looking for a property manager in Edinburgh please do get in touch with us.