We are very excited to be shortlisted for the ESTAS industry awards which are voted for by our clients. Whilst the winners won't be announced until the awards ceremony in London on 17th April we are very pleased to be shortlisted and with a score of 95.34%!!!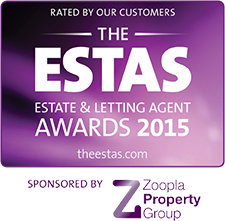 The ESTAS are independent awards derived from independent surveys carried out with our landlord clients. It is such great news to know that our clients are this happy with the service that we provide.
At Glenham we work hard to provide a full lettings solution and good value for money and it's nice to have positive feedback that we are on the right track.
The Glenham Team