If you are a landlord in Scotland it is important to know about recent updates to Repairing Standard Legislation in relation to smoke detectors in rented property.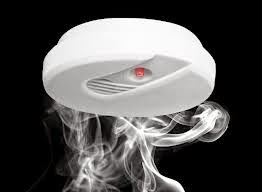 This is a major change to the Repairing Standard Legislation. 
In summary the revised Domestic Technical Handbook guidance states there should be at least:
One functioning smoke alarm in the room(s) which are frequently used by the occupants for general daytime living purposes.
One functioning smoke alarm in every circulation space, such as hallways and landings.
One heat alarm in every kitchen, and all alarms should be interlinked.
This is a significant change on previous Repairing Standard guidance which previously stated that there must be a minimum of one smoke detector per floor of a rented accommodation.
These new changes are mandatory – should you have any any questions about this new guidance please get in touch with Glenham Property today for further information.