At Glenham we are experts in sourcing the perfect property in Edinburgh for our investment clients not only is this due to our meticulous knowledge of the city but also our understanding of the complex Scottish property market.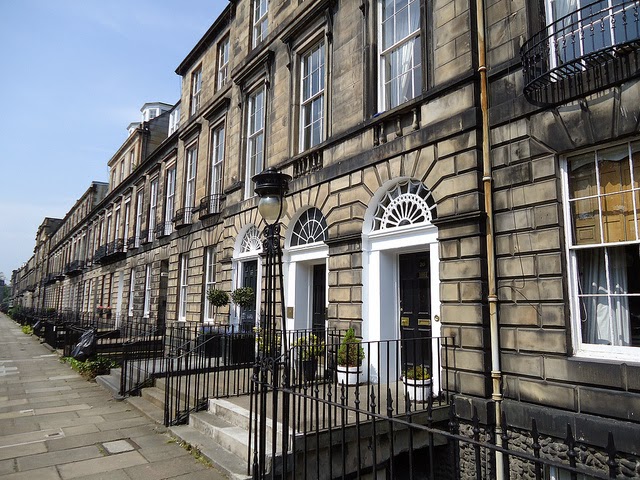 Edinburgh offers a unique investment opportunity and with consistently high rental yields it is an excellent place to start your property portfolio or add to it.
In this weeks blog posting we want to share some key points any property investor should consider. These are points we talk to each of our investor clients to ensure we make a property investment that suits them.

Buy To Let
With interest rates the lowest they have been for years, investing in property can deliver returns that you would not receive by having the money sitting in a bank account.  The combination of high rental yields plus increases in property values can create a win win situation for your investment. By taking advantage of the low rates it also makes sense to leverage your investment with sensible loan to value mortgage. We have achieved great results over the last few years and a leveraged return on investment of over 12% per annum is quite realistic.
However you must keep in mind that property is a long term investment and if you are not comfortable with investing for a significant number of years or need easy access to your money then it might not be the right investment option for you.
Also keep in mind that you will need around 25% of the purchase price in cash upfront as a deposit so give you access to more favourable interest rates.
Location Location Location
It's a cliche, but it's true in the case of property and especially in investment property location is everything.
Universities in Edinburgh bring with them large student numbers and young professionals which make for a buoyant rental market.  When narrowing down your search you then need to understand which areas of Edinburgh are better for renting than others and factor in local amenities, shops, transport, bars and entertainment, if you are unsure talk to us.

The Market
There are many distinct tenant markets you might want to rent to; one and two bedroom flats appeal to young professionals. HMO (House of Multiple Occupancy) are popular with students. Rental yields on HMO properties tend to be higher but are balanced out by having a distinct target market which will appeal to a limited audience when you come to sell your property.
Again if this is something you need expert advice on and something Glenham can talk you through.

Consider All The Costs
There are many costs involved with buying a property which you might forget to factor into your investment plan.  Things to remember include; refurbishing a property, buying new white goods and the costs for legal requirements. You also need to factor in the costs for being a landlord, this will include  electrical and gas certificates, inventories and also bringing the property up to the level required by the Repairing Standard legislation.
Glenham can guide you through this whole process so you fully understand all the costs involved.
Learn more about our property investment service
Fully Managed Service
Not all our clients live in Edinburgh, which is where our fully managed property management service comes into its own. If something happens to your property and there is a problem we are there to manage it  24 hours a day. If you are a landlord with an HMO property you are required by law to have 24 emergency assistance in place.
Learn more about our property management service.